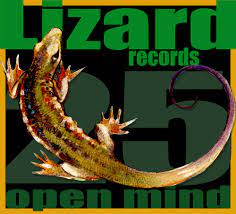 Fans of Italian progressive rock music will probably know about the record label Lizard Records – if not, it's time to make them more visible.
There's no doubt that the Italian Prog scene is very vital and versatile. Besides the old classics there are so many new bands entering the Prog scene – and with these many bands it is no surprise that there are various labels as well that are specialized in releasing prog albums. One of them is Lizard Records – with a catalogue that offers an impressive mass of high quality albums of several genres related to Prog. So why not let label boss Loris Furlan introduce his label? No sooner said than done.
For the German version of the interview see here.
All english interviews on BetreutesProggen.de
When did you start to think about running your own record label?
The first Lizard release is dated April 1996, but it was inside a collaboration with Pick Up Records, a label and record shop in Bassano del Grappa. The beginning in full autonomy is dated 1998. So 25 or 27 years ago….a long road anyway.
How much time did you need to invest in running the label – in the early days and nowadays?
I can't tell you exactly. Lizard Records is part of a cultural association named Open Mind. It's a work that comes from passion for music, certainly not for money, but almost every day, especially in the evening, I dedicate a lot of my time.
How many people are involved in Lizard Records?
Currently there are three of us at the organizational and promotional level. I would also like to take this opportunity to thank Fiorella Val and Nunzio Cordella on this occasion. Then there are some friends who help us in an important way for the website, for the art-works, and other collaborations, such as Roberto Menegon, Pierpaolo Lamanna, Nicola Pivato.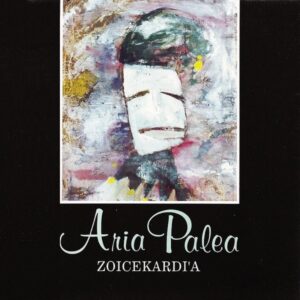 What were your first releases and how did it happen that these albums were the start of Lizard Records?
So I would especially like to remember the first two releases in 1996, of which I am very fond. These are the debut albums of the bands Spirosfera and Aria Palea, truly unique and original. It was an exciting start to the discovery of new progressive realities in the 90s…. The enthusiasm for a new adventure.
How does it usually work – is it you who searches for new bands and contact them once you have discovered an interesting newcomer or is it rather vice versa?
It often happens that I'm the one looking for new interesting bands. My curiosity, the desire to explore the underground scene has always accompanied me. Then Lizard Records became a well-known name, also respected in the Progressive and Psychedelic Rock field, and then the bands also wrote to us. It is a process of mutual osmosis.
Do you play an instrument or have you even played in a band?
I have no experience as a musician, although I have collaborated in the past in writing lyrics, occasionally also deciding on musical ideas and arrangements. But I am essentially a listener of music, and I believe it is a fundamental music participatory role. For me and for everyone who interacts with records and concerts.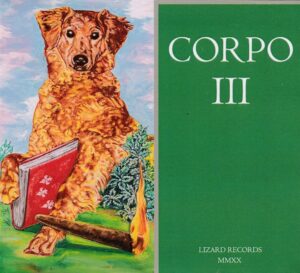 Lizard Records offers a rather wide range of musical styles – what is your personal favorite genre?
It's a good question… because I don't think I identify with a very specific genre. I'm interested in creative processes, especially transversal ones, which know how to bring together different genres for the benefit of greater spontaneity and freedom in making music. In all this it is undeniable that I am mostly aimed at music on the border between progressive rock and psychedelia. I am very interested in the Progressive scene of the 70s. Some of our releases come from those years, such as Aurora Lunare, Faveravola, Posto Blocco 19, Quasar Lux Symphoniae, Corpo and Cormorano. At the same time, I'm always very curious to discover new music that can still surprise and excite me.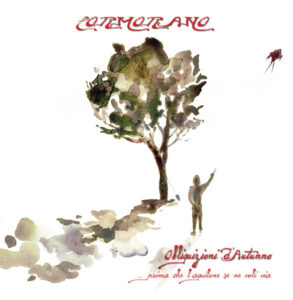 What are the main criteria for signing a band?
Mainly a band must amaze me, move me, trigger a sincere spark of enthusiasm. Then, it is clear, a bit of experience helps me to understand what can also find confirmation, sell a few more copies, despite the great difficulties of these times. But it is always the creative and artistic part that starts a new journey, a new adventure.
Are you only interested in new material or do you also offer rereleases?
We usually deal with new material, therefore current music or possibly even old but unreleased recordings. Reissues have not yet entered the Lizard catalogue. Better is a completely new photograph or one that has never appeared before.
There are several sublabels – what was the reason for implementing them?
Yes, I created some side-labels: Locanda Del Vento (about typical Italian prog-rock), La Luna E I Falò (about Italian song-writing), ZeiT Interference (about avant-garde, electro sounds), Nightvoices (about heavy metal). But more than anything they are ideal compasses to orientate those who approach our catalogue. As I told you before… I don't particularly like genre boundaries. Music is unique, in its various forms, in its transversality.
What are the most important releases in your catalogue from your point of view?
I can't answer you exactly, because they are all important in different ways. There are records that I am very fond of, for example the first fundamental experiences with Spirosfera and Aria Palea, also the releases of the Chilean Akineton Retard and Yonhosago, which I consider to be all extraordinary albums from the past. Then many others, and jokingly I could tell you that the most important will be those that are yet to arrive…
What are the best selling albums?
Currently the task of a small independent label is above all promotional, rather than commercial. In the 90s it was different. A CD like THE Nightswatch's (now The Watch) debut could sell well, and we released it with Lizard/Pick Up. Currently some names that work are e.g. Odessa, Raven Sad, but they are always modest numbers. The mission is to support music, extra visibility, not mainly the market.
Who are your personal favourites on your label and who in general?
As I already told you… About my label I prefer not to say names because in a different way each release represents my special choice. I could tell you that many records released have marked the path of friendships that have lasted for many years. Those are my favorite records. If you ask me about names in general… it's difficult, there are many. So to simplify I'll try to take one from the past, Van Der Graaf Generator (which are still active today) and one from these years, Sigur Rós.
Which band did you miss to see live that you regret most?
This question also inspires me with several names, especially those bands that I couldn't see live because I was still a child. If I could get on the time machine I would like to see The Doors in concert, obviously with Jim Morrison. I would also say Genesis with Peter Gabriel, Tangerine Dream from the 70s. Staying in Italy I would have liked to see Pholas Dactylus. All wonderfully ritualistic live situations.
Which new albums are in the pipeline for the near future?
So… soon there will be new albums by Faveravola(finally, after 17 years!!), by Aurora Lunare, by Cormorano, by the Russians Roz Vitalis, the second Paolo Volpato Group (also close to Allan Holdsworth's guitar playing), the debut by Merging Cluster (with a truly Neo Prog compelling), the second of the Aldo Pinelli Clan (from Buenos Aires). And I think I can also announce the return of Garden Wall. More is still being defined.
There are so many interesting new bands in the Prog scene, and especially the Italian Prog scene seems to be extraordinary active – do you have an idea what is so special about the Italian scene? Do you think it is easier for Italian bands to get a record contract and good promotion? Are you in regular contact with other Italian prog labels?
In Italy we had a progressive scene of considerable depth in the 70s, with many bands in addition to the more well-known PFM, Banco del Mutuo Soccorso, Le Orme. That season is probably still a source of inspiration, even if it was above all the 90s that represented a sort of new beginning. I assume there is also a correlation with Italian culture. In Tuscany we have several excellent bands, a new Progressive scene that I have defined as a sort of New Tuscan Progressive Renaissance. Obviously, we're not talking about mainstream, but a band that plays good Progressive Rock has a good chance of being appreciated by the 4-5 Italian labels, with whom I have a good relationship, even a collaborative one.
What's the estimated percentage of non-Italian bands in your catalogue? Any German band included?
The percentage of non-Italian bands in the Lizard catalog should be around ten percent, maybe something more. The only release by a German band is Discolor, a very interesting psychedelic Krautrock band from several years ago…..but the Lizard door is still open.
Dear Loris, thanks a lot for taking time for presenting your label
My pleasure!
---
Surftipps zu Lizard Records:
Homepage
Bandcamp
Facebook
YouTube
---
Abbildungen: Lizard Records