Tourdaten-Update vom 08.08.18 & Präsentation Subsignal (Oktober), Ihsahn (Oktober/November), Toska (November)
Es gibt live, Baby! Und BetreutesProggen.de präsentiert mit Stolz alive and kickin':


Subsignal – "La Muerta"
10.10. München, Backstage, m. Dante!
11.10. Ludwigsburg, Rockfabrik, m. Mayfair
12.10. Dornbirn (A), TIK, m. Mayfair
13.10. Arnsberg, Breaking The Silence Festival
14.10. Frankfurt/M., Nachtleben
17.10. Hamburg, Logo, m. Mayfair
18.10. Oberhausen, Zentrum Altenberg, m. Pinski
20.10. Kaiserslautern, Irish House
21.10. Berlin, Maschinenhaus

Ihsahn, Support: Astrosaur, Ne Obliviscaris!
31.10. Hamburg, Logo
01.11. Köln, Luxor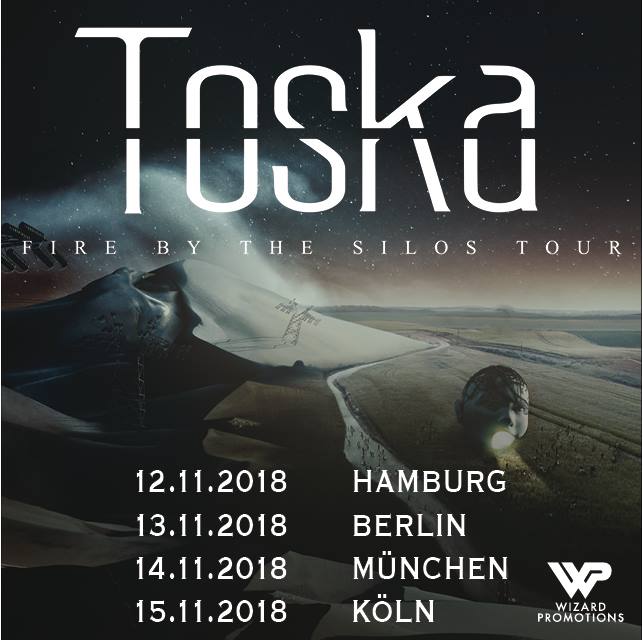 Toska – "Fire By The Silos"
12.11. Hamburg, Headcrash
13.11. Berlin, Musik & Frieden
14.11. München, Feierwerk
15.11. Köln, MTC
Außerdem jetzt oder demnächst bei uns auf Touren:
Alcest, Ally The Fiddle, Ancestors, Antimatter, Earthless, Elder, The Australian Pink Floyd Show, Ihsahn, Long Distance Calling, Mystery, Sons of Apollo, Soup, Steven Wilson (2019), Wishbone Ash (2019).