Festival- und Tourdatenupdate vom 06.07.17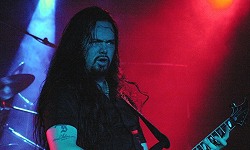 Es gibt live, Baby! Update unserer Tour und Festivaldaten u.a. mit:
Jan Akkerman, The Black Angels, Black Lung, Carpet, Coogans Bluff, Dante, Evergrey, Floyd Division, Guru Guru, Hathors, The Hirsch Effekt, Roger Hodgson, Ian Hunter, IQ, Lazuli, MAGMA, Magnum, Manfred Mann's Earthband, Need, Ouzo Bazooka, Panzerballett, Simon Phillips, The Picturebooks, Saga, Sky Architect, Sólstafir, Vibravoid, Vulture Industries, Wucan.
Live-Foto Tom S. Englund, Evergrey @ ProgPower Europe 2003: Stephan Kunze (R.I.P.)